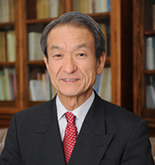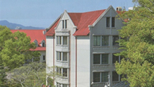 Let knowledge, character and compassion thrive
Kwassui Women's University sits on the top of a hill overlooking the port city of Nagasaki in Western
Japan. As you walk up to the top of Dutch Slope to the university, its distinctive red roofs, characteristic
gables and large leafy camphor trees provide a special welcome to all.

Kwassui was founded in 1879 by American missionaries who came to Nagasaki with the desire to
educate the young women of Japan. Over the years, students, teachers and staff all responded to this
desire, and, on this hill in Nagasaki, girls and young women came to fulfil their hopes and dreams of
an education.

Kwassui Women's University is still in the same place and is still educating young women in
Christian principles so that they can create a better world for everyone. We believe that our students
have the responsibility of fulfilling their potential and also of making a just society that is filled with
love.

We believe that as our students make efforts over four years at Kwassui, their knowledge, character
and compassion will grow and thrive.