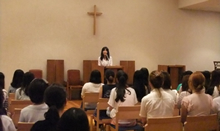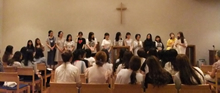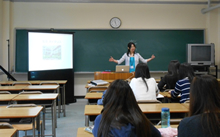 SUMMER PROGRAM
We welcome students who are interested in Japan and want to
improve their Japanese, from complete beginners to fluent speakers.
The two-week program is run twice, usually during the last two
weeks in June, and again during the first two weeks in July.
It's a great chance to meet Japanese students and students from
other countries who are interested in Japan, and if you are
considering study abroad in Japan, this is the perfect way to see if
you like Nagasaki and if Kwassui is the place for you!
The pictures below show the content of the 2015 program,
and you can download further information.
Download a sample schedule >>
Download details and costs >>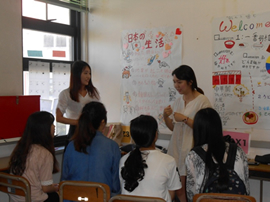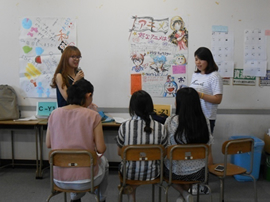 With advice from our Japanese teachers at all stages, participants in the program decide a
topic to investigate, talk to Japanese people to get information, and present their findings in
a poster session.
Culture classes: Making decorations for the Tanabata
Festival (July 7th) and listening to a lecture about Japanese
Kimono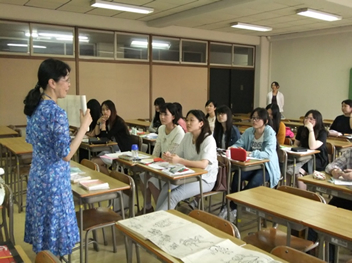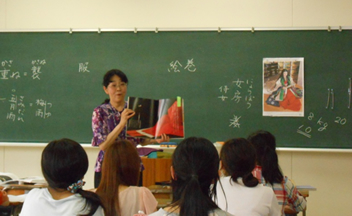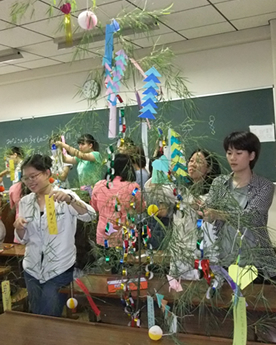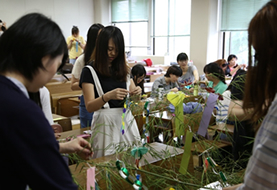 Flower arranging – wearing Japanese kimono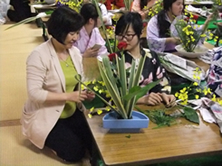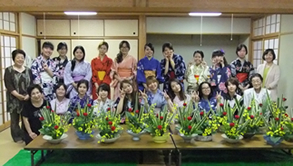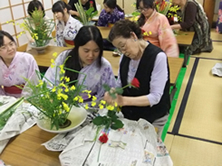 Tea ceremony