Services and Special Academic Programs for
International Students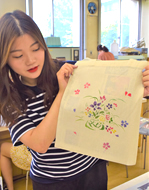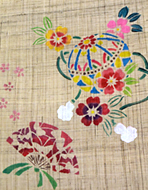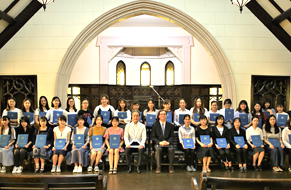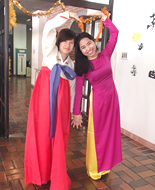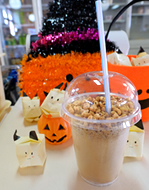 Services for International
Students
Financial:- There is a 50% reduction
in tuition fees for international students
who are not entering through a
one-for-one exchange program, in
accordance with Kwassui regulations.
Other scholarships may be available
on a competitive basis.

Academic and general support:-
The International Student Exchange
Center functions to provide support for
international students in both daily life
and university life. Individual tutoring by
Japanese students can be arranged
for international students.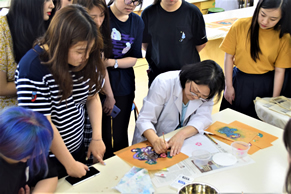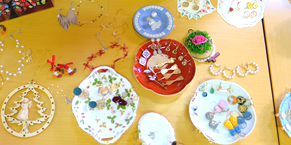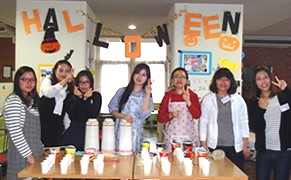 Special Academic Programs
for International Students
Kwassui provides a Japanese Language Program for
international students through the
International Student Exchange Center.
There are five steps to the Japanese
Language Program, with a Preliminary
Level and Levels I-IV. This Japanese
language program is not limited to
preparation for regular university
classes and supplementary lessons,
but seeks to improve students' overall
practical Japanese ability. We aim to
produce people who can use
Japanese to conduct business.
Students learn about the society and
culture which form the setting for
Japanese as well as studying the
language itself, and so improve their
Japanese ability. Students are given
support to gain practical Japanese
skills and to increase their powers of
Japanese literacy. Students can also take Regular University Classes
if they have sufficient Japanese language ability, and we provide Classes about Japan taught in English:
・Japanese Culture Studies
・Asian Cross-Cultural Studies
・Japan in English Media
・Japanese Film Studies
Download information about courses and eligibility and financial matters
For application as a regular degree program student or third year transfer student, please
contact the International Student Exchange Center for information.