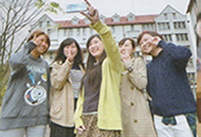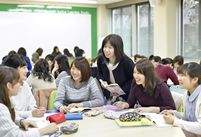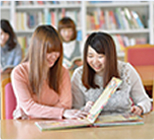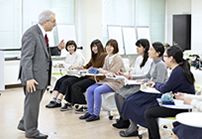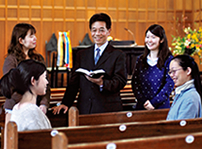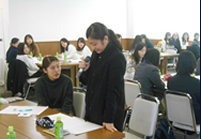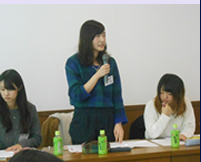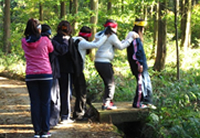 Education for Women
In providing a place for women's
education, Kwassui aims to
produce graduates who will find
roles that they can fulfill actively
as women in response to the
needs of society: women who are
independent, who contribute
positively to the local community,and who are involved in shaping society.

The goal of the General Education Program is to provide the foundations to help students to develop in these ways, by giving them knowledge in a wide variety of fields, by promoting skills that will be of use in the workplace, and by giving them opportunities to develop their own informed opinions through research and discussion with others. Students take Core Courses as well as choosing from a wide variety of fields of study.

In an all-female student body,
women have to take the lead,
and students are encouraged to
develop leadership skills as well
as learning to cooperate as part
of a team.

Volunteer activities are
encouraged, and students find
many ways to contribute and
help out in the local community.